Trinity Together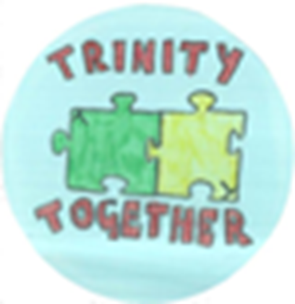 Trinity Together welcome all parents, grandparents, relatives and friends of pupils at Holy Trinity.
Meetings are held every two months. The group meet to discuss ways of raising funds.
The money raised by Trinity Together all goes to helping the children. Your help at any fund raising events will be gratefully received.
If you would like to contact the Trinity Together please e-mail them at
foht@holytrinitycofe.calderdale.sch.uk
or Facebook - Holy Trinity Academy Parent Group
Request to join
Trinity Together Committee
Chairperson - Joanne Brennan

Vice Chair - Jannine Gentle
Treasurer - Tamasine Rushton
Secretary - Jules Bedford
Diary Dates
School Disco - Wednesday 27th September 2017 in the school hall.
Foundation Stage and Key Stage One disco is 5:00pm till 5:45pm
Key Stage Two disco is 6:00pm till 7:00pm
Coffee Morning
Held every Friday morning 9:00am till 10:00pm in the Community Room.
Please come along, meet people, enjoy coffee and cake, and join in the discussions.