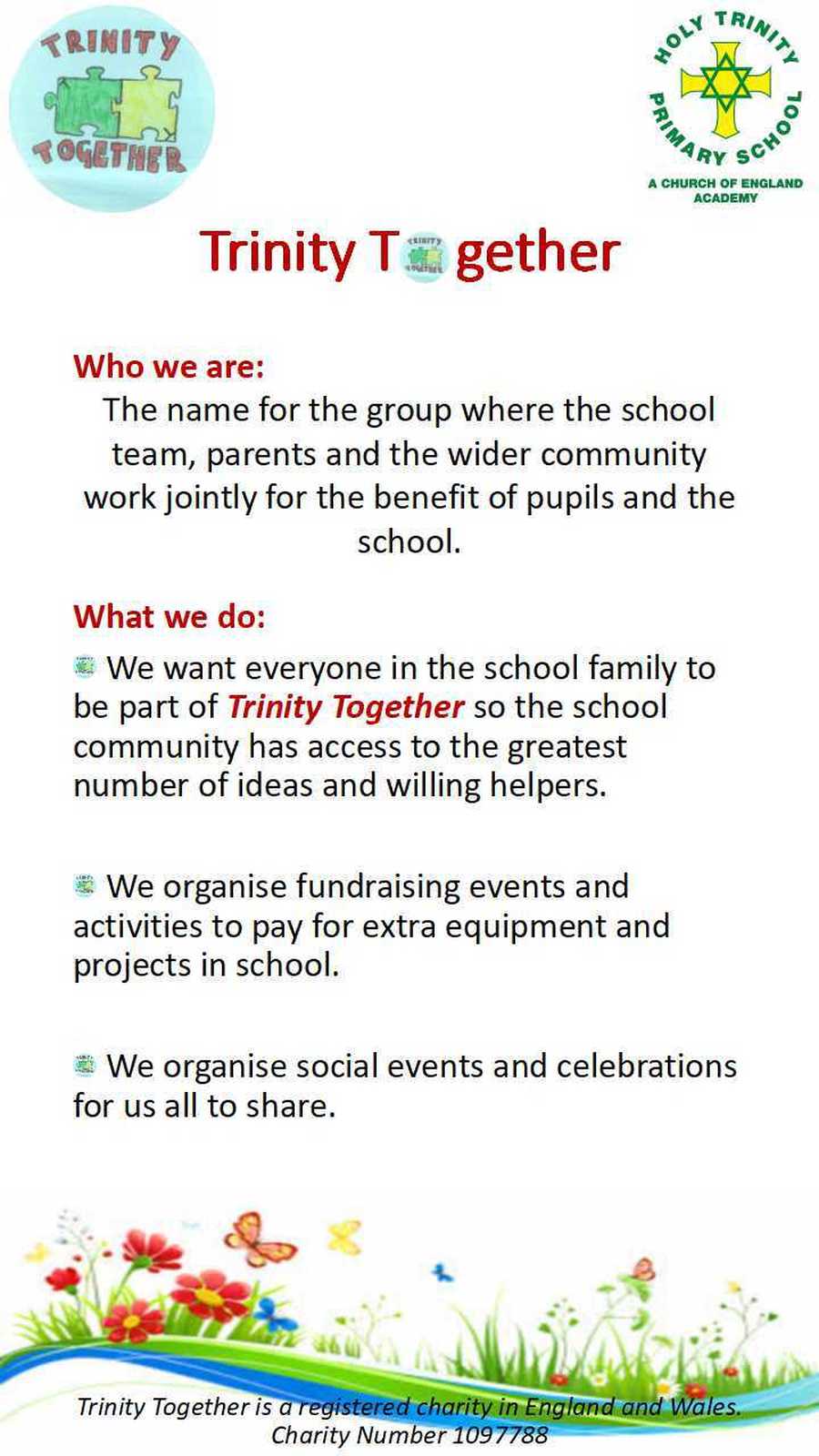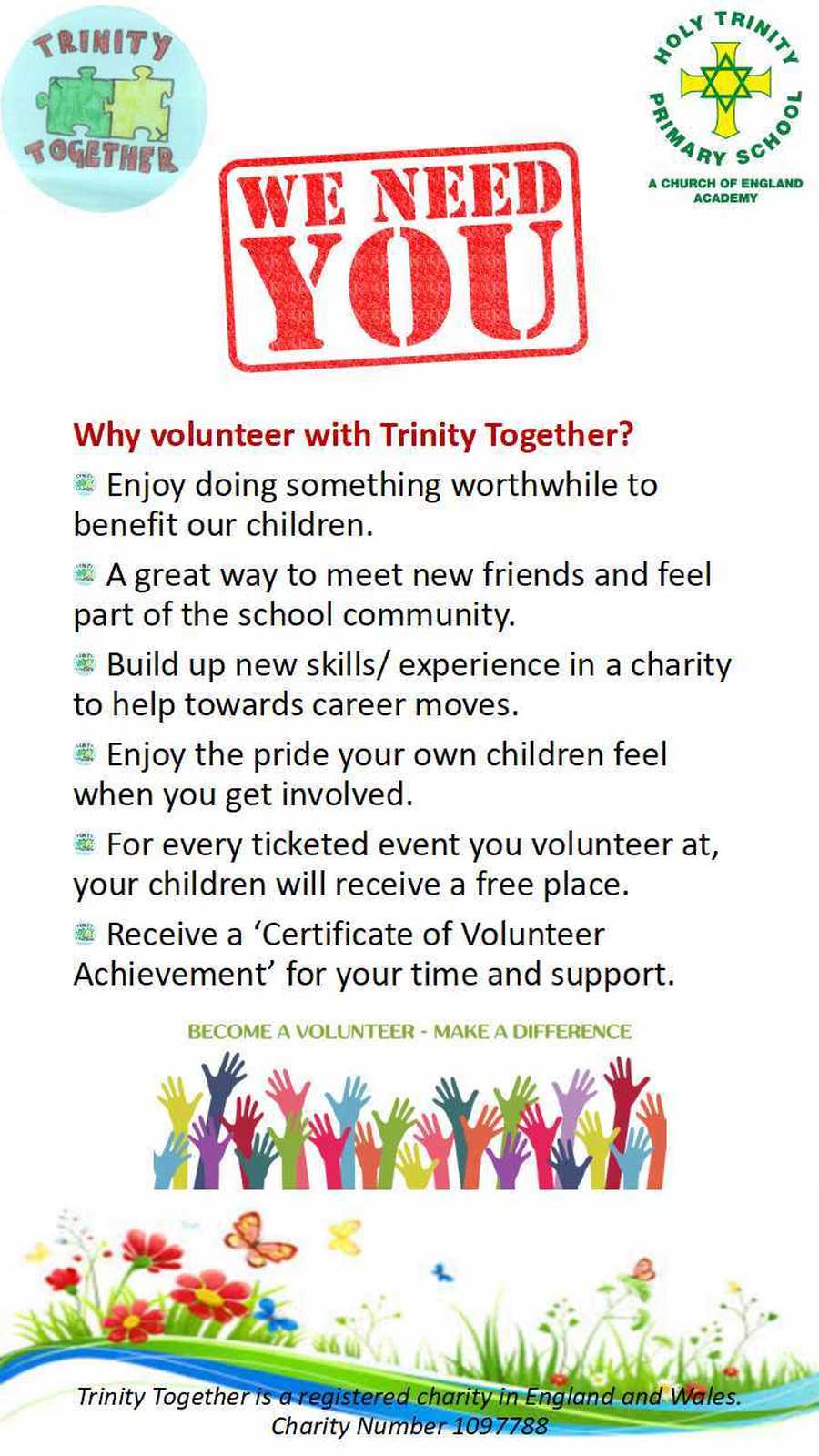 Trinity Together Committee
Chairperson - Joanne Brennan

Vice Chair - Jannine Gentle
Treasurer - Tamasine Rushton
Secretary - Jules Bedford
If you would like to contact Trinity Together please e-mail them at
foht@holytrinitycofe.calderdale.sch.uk
or Facebook - Holy Trinity Academy Parent Group
Request to join
Diary Dates
Meeting - Monday 14th January 2019 at 3:30pm in the school hall and 7:00pm in
the Commuity Room.
Trinity Together Disco - Thursday 31st January 2019 in the school hall -
EYFS and KS1 4:00 till 4:45pm
KS2 5:00 till 6:00pm
Meeting - Tuesday 5th March 2019 at 3:30pm in the school hall and 7:00pm in
the Commuity Room.
Coffee Morning
Held every Friday morning 9:00am till 10:00pm in the Community Room.
Please come along, meet people, enjoy coffee and cake, and join in the discussions.