Clubs
Following the easing of COVID restrictions, we are delighted to offer a wide range of extra curricular clubs in our Spring term for children across school. Even more will be added throughout the year too! Please complete your permission slip letter (sent home) to register your interest...
Cricket Club – with the Cricket Asylum
Monday 3.30pm to 4.30pm - Year 6
Tuesday 3.30pm to 4.30pm - Year 5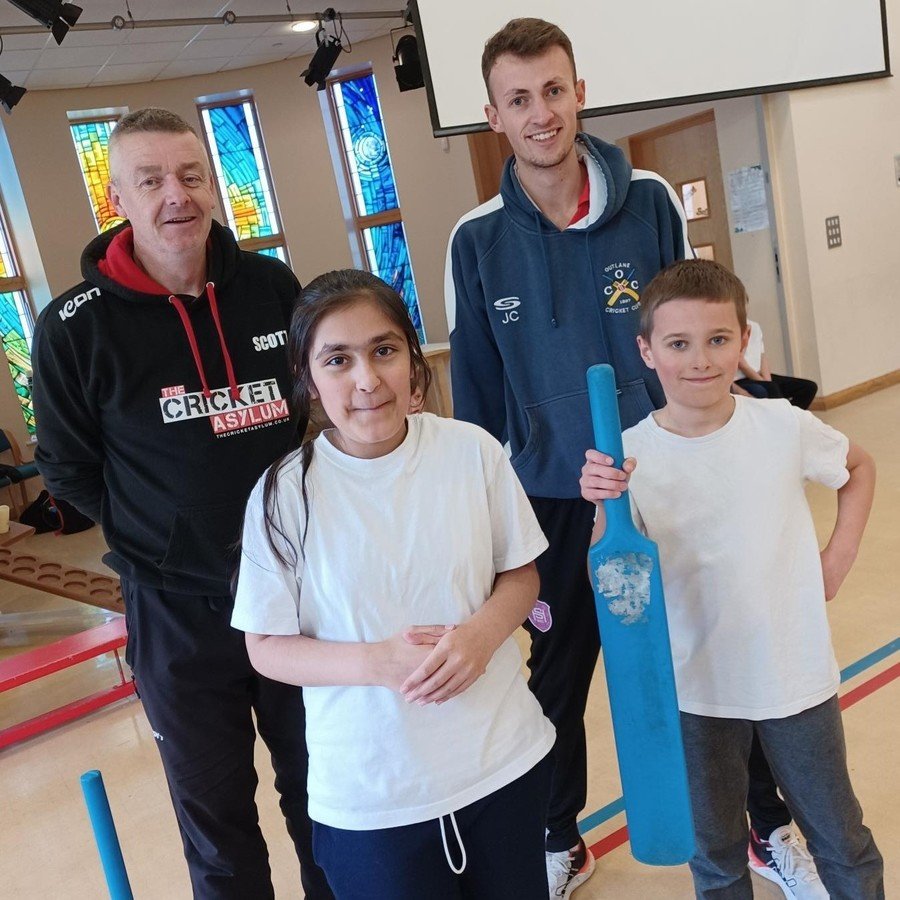 We are delighted to be working with the Cricket Asylum to offer an active and fun cricket club, alongside our cricket lessons. In the Spring term, we will be extending this offer to Year 3 and Year 4 children.
Hockey Club – Year 4, 5 and 6 - Ms Laurie
Tuesday 3.25 pm to 4.15 pm
Do you want to learn to play hockey? This club is open to boys and girls. We hope to learn new skills. If you would like to try your hand at something new this is the club for you.
Puzzle Club – KS1 - Miss Davey
Tuesday 3.15 pm to 4.00 pm
Do you love solving puzzles? Do you love playing games with your friends? If so, this is the club for you. At Puzzle Club you will have the opportunity to play familiar games with friends or even learn how to play new games you've never played before and make new friends.
Purple Mash Club - Year 2 – Mrs Thorpe
Tuesday – 3.15 pm to 4.00 pm
Purple Mash is an online learning tool which helps children's creativity to flourish. The children can use Purple Mash to create expressive multi-media stories, make their own games, paint a picture or compose songs. It also allows children to explore and enhance their knowledge in a fun and creative way.
Dinosaur Club - KS1 – Mrs Beadle
Wednesday – 3.15 pm to 4.00 pm
We're going to get messy!! Dinosaur Club is an Art and Craft Club for any of the children in KS1. We will be making different items using our re-cycling. If you would like to join our Dinosaur Club ask mum or dad to complete the slip, make the payment via ParentPay and return the slip to school.
Crochet Club – Year 5 - Mrs Lumb
Thursday 3.25 pm to 4.15 pm
Learn the basics of crochet with Mrs Lumb whilst we create hats for the premature babies in the Calderdale Royal Special Care Baby Unit. The hats usually come in red, amber and green which signifies to the staff in the unit the level of care each baby needs.
Please note this club will only run for 9 weeks. The last session will be on Thursday 10 March 2022.
Reading Club – KS1 - Miss Whitworth
Monday 3.15 pm to 4.00 pm
Are you an avid reader, or would you like to improve your reading skills? This could be the club for you. Each week children will listen to the 'Story of the Week' together and talk about what has happened. You will then choose a new book each week and read it to yourself or with a partner. You can then draw or write a book review about the book you have read to share with the other children in the club.
My Favourite Stories - Classes 3 & 4 - Mrs Shearn
Tuesday 3.15 pm to 4.00 pm
Come and listen to Mrs Shearn's favourite stories in our wonderful library. We can also read your favourite stories and maybe find some new favourite ones.
Code Club - Year 5 - Mrs Thorpe
Monday – 3.25 pm to 4.15 pm
This club will give all of its members the chance to study Scratch further and explore Scratch 2. We will also discuss 'code' and look at Python.