Class and School Tours
Welcome to your new classroom. The following videos take you to different areas around school. At lunchtimes the children will play in the main playground. A great place to play with friends. We have the trim trail, games and fun floor paintings. Trinity Woods is an exciting place and next to that we have the Muga Pitch. The children will use the running track for 1K a day and they love to play on the field on sunny days. Once a week the children will visit the ICT Suite and will regularly visit the Children's Kitchen.
Story Time
Enjoy stories with your child read by our early years foundation staff.
School Meals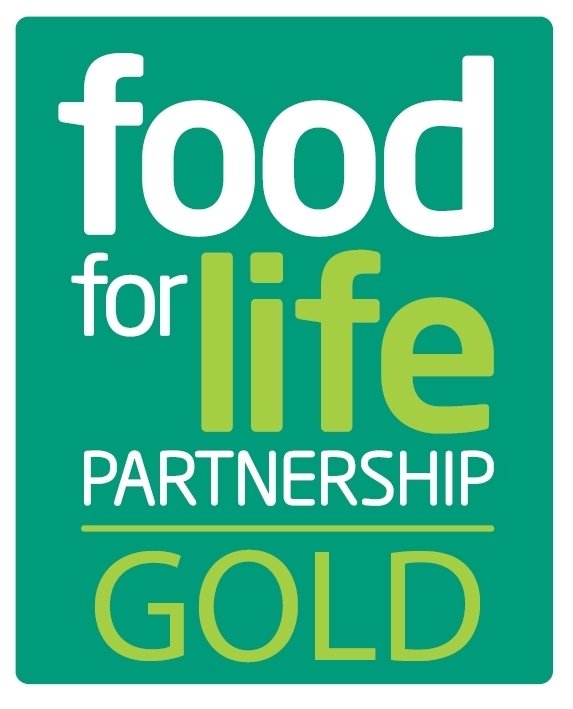 Our school meals are prepared and cooked on site. Each day there are a variety of healthy meals on offer and we include a Halal and vegetarian option. We are very proud to hold the Food For Life Gold Award. Please click here to view the three weekly menu plan.
Getting Ready for School
The following leaflets have been produced by PACEY (Professional Association for Childcare and Early Years) giving information and advice for preparing your child for school. There are lots of activities for you to share with your child to help them feel more confident and ready for school. Click the links to view.
First Aid Advice - Choking
The following video from GEM Compliance Training gives expert advice on how to help a child or infant who is choking and useful tips to help minimise the risk of choking.
Nana's Manners
Handy Hints for Starting School Guide has been prepared by Nana's Manners to help prepare your child for school. Please click here to view.
Please also visit the JoJo MaMaman Bébé website for more handy hints for starting school.