All of the information you require for starting in Nursery can be found using the link buttons below. If you have any questions or require further information please email us - admin@holytrinitycofe.calderdale.sch.uk
School Meals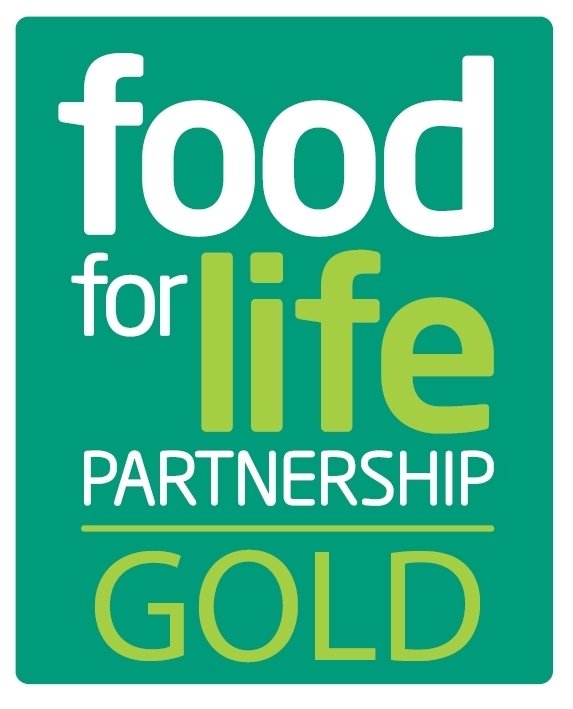 Our school meals are prepared and cooked on site. Each day there are a variety of healthy meals on offer and we include a Halal and vegetarian option. We are very proud to hold the Food For Life Gold Award. Please click here to view the three weekly menu plan.
In your pack there will be information about Nursery Lunch Club. The children can have a school dinner in the dining hall. A member of staff with be with them at all times. The cost is £5.00 a day which includes a school dinner and childcare.
If your child is in Class 1 the children will be taken to the hall at 11:45 am for their lunch. Please collect your child at 12:30 pm from the hall side entrance (photos below).
If your child is in Class 2 please bring your child to the hall side entrance at 11:45 am for their lunch. The children will be taken into Nursery at 12:30 pm for the afternoon session. Please collect your child from the Nursery door at the end of the day.
Pick up and Drop off
To pick up and drop off for Lunch Club please come to the school entrance on Swires Road and through the first side gate. Down the path to the first fire door to the hall.
First Aid Advice - Choking
The following video from GEM Compliance Training gives expert advice on how to help a child or infant who is choking and useful tips to help minimise the risk of choking.
Nana's Manners
Handy Hints for Starting School Guide has been prepared by Nana's Manners to help prepare your child for nursery and school.
Please also visit the JoJo MaMaman Bébé website for more handy hints for starting nursery and school.
Getting Ready for Nursery
The following leaflets have been produced by PACEY (Professional Association for Childcare and Early Years) giving information and advice for preparing your child for nursery and school. There are lots of activities for you to share with your child to help them feel more confident and ready for school. Click the links to view.